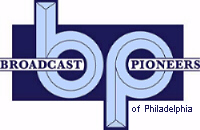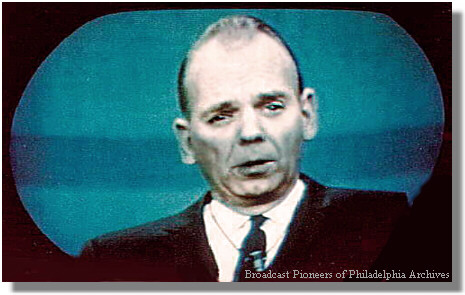 John B. Roberts
WFIL-TV
1970

Here's Broadcast Pioneers member John B. Roberts doing a Channel 6 newscast in 1970. John said that it was sent to him by a viewer who took it off the air from a television set. John Roberts was inducted into our "Hall of Fame" in 1996. He was also our "Person of the Year" in 1987. He served as our President during 1992 through 1994.
We have in our archive, a couple of clips of John Roberts doing a Saturday evening newscast on WFIL-TV, Channel 6 in Philadelphia. The date is Saturday, March 19, 1966.
While this is from a television broadcast, we only have audio. There are two segments. They are separated by a second of dead air. We often hear from people that we should upload the entire newscast. Sadly, what we have here is all that exists.
Listen in Real Audio!
Listen in Windows Media!

From the official archives of the Broadcast Pioneers of Philadelphia
Photo originally donated by Broadcast Pioneers member John Roberts
Audio originally donated by Broadcast Pioneers historian Gerry Wilkinson
© 2009, Broadcast Pioneers of Philadelphia
All Rights Reserved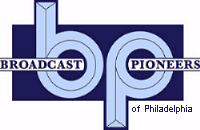 The e-mail address of the Broadcast Pioneers of Philadelphia is pioneers@broadcastpioneers.com