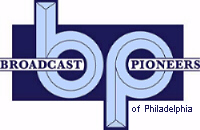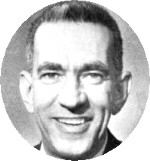 Vince Lee
(from a WFIL Publicity Release)
circa 1959
It was Tuesday, April 25, 1972. In Philadelphia, it was Primary Election Day and the big race was for the Democratic nomination for President of the United States. However, there were also local races including Bill Green, running for the United States Congress. Seven years later, he would run for Mayor of the city and win.
BE ADVISED: When clicking on the blue buttons, the audio is encoded ONLY in the Real Audio format. You must have the Real Player installed in order to be able to listen!
AUDIO!
In clip #1, we hear part of a report from Sandy Starobin, KYW's Harrisburg correspondent who was covering races in other parts of Pennsylvania that were not in the Philadelphia area. Then Gene Scott who was anchoring the KYW Newsradio coverage gives facts and figures on the different races.
Clip #2 starts out with a report from Senator Edmund Muskie's headquarters in Philadelphia. Joe Donovan was the reporter. Muskie spoke live in front of KYW microphones. Gene Scott wraps it up.
The next clip starts with Gene Scott, followed by a report from Dick Standish who was reporting live from Hubert Humphrey's Philadelphia Headquarters. Dick's report also included Humphrey speaking live to the hall. This is followed by KYW Newsradio's Andrea Mitchell (now with NBC-TV). She was reporting from U.S. Congressman Bill Green's headquarters. Finally, KYW Newsman, Vince Lee brings us up to date with world happenings. This audio has been upgraded for both formats and is now available in Real Audio and Windows Media audio formats.
Listen in Real Audio!
Listen in Windows Media!
Vince Lee starts Clip #4 with a KYW Newsradio weather report. Then he introduces Dan Morrow who continued with the news. Gene Scott picks it up with election returns. (There's a humorous bit where Gene refers to Marrow as Dan Rather). Dick Standish is back at Humphrey headquarters with a taped interview with former Philadelphia mayor, James Tate. Finally, we hear from Joe Donovan at Muskie headquarters with a taped excerpt from the Senator.
Gene Scott starts off Clip #5 and then throws it to Ken Shuttleworth at the Philadelphia Democratic City Committee headquarters. There, he speaks with the head of the Democratic machine, Pete Camille. Andrea Mitchell returns with another report from Green headquarters and finally we hear from Broadcast Pioneers member Jay Lloyd on what was going on in the suburbs.
Dan Marrow starts off Clip #6 with a news summary. Then Gene Scott reports on election returns. Broadcast Pioneers member Dick Sheeran has a live report from Phil Savage's headquarters (including a live interview with the candidate). Savage ran against Congressman Richard C. Nix. Next, Broadcast Pioneers member Jay Lloyd comes up with another report from the suburbs. He interviews the U.S. Congressman from Chester County, John Weir. The night wraps up with another report from Dick Standish and Joe Donovan including a taped highlight by Senator Muskie. The clip ends like Clip #1 started, with a report from Sandy Starobin.

From the official archives of the Broadcast Pioneers of Philadelphia
Audio originally donated by Broadcast Pioneers member Gerry Wilkinson
Clips used with the permission and authority of KYW Newsradio
© 2010 & 2012, Broadcast Pioneers of Philadelphia
All Rights Reserved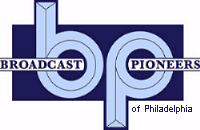 The e-mail address of the Broadcast Pioneers of Philadelphia is pioneers@broadcastpioneers.com