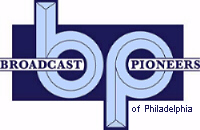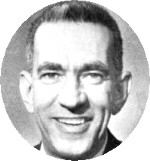 Vince Lee
(from a WFIL Publicity Release)
circa 1959
It's Monday evening, December 29, 1975. We have a 14 minute segment from KYW Newsradio in Philadelphia. This clip comes from an audio cassette recorded by KYW Newsradio, right in their studios.

It seems that on this day, the station airchecked Vince Lee. A couple days later, they re-used the cassette to record "The Moving of the Liberty Bell" with Bill Bransome. When the Bransome broadcast was over, the tape was stopped. After recording the two cassettes it took to hold all of the broadcast, there was about 14 minutes of tape left at the end of the last cassette, last side. This clip is what remains from what was previously on the tape. Note that it also contains a report by Broadcast Pioneers member Jay Lloyd.
Listen in Real Audio!
Listen in Windows Media!

From the official archives of the Broadcast Pioneers of Philadelphia
Photo originally donated by Broadcast Pioneers member Bill "Wee Willie" Webber
Clip originally donated by Broadcast Pioneers member Bill Bransome
Used with the permission and authority of KYW Newsradio
© 2009 & 2012, Broadcast Pioneers of Philadelphia
All Rights Reserved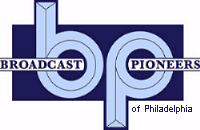 The e-mail address of the Broadcast Pioneers of Philadelphia is pioneers@broadcastpioneers.com