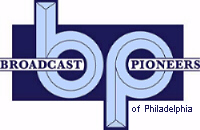 College students, here was your chance to learn about what to expect about your future career in broadcasting. Broadcast professionals from the Philadelphia media market shared their successes and expertise. You could have learned how successful major market stations operate and have gotten tips on getting that "first job."
Time was provided during the panel discussion for questions to each of the participants. Most of the panelists stayed after the event to talk with students one on one.
Our panelists were:
Keith Russell, Channel 6 Sports Reporter
John Barthol, WXPN Online
Paul Perrello, News Director, Metro Networks
Porsha Grant, AM News Producer Channel 6 Action News
Linda Munich, VP of Public Affairs for WPVI
It all took place on Thursday, November 2nd from 6:30 pm to 8 pm at LaSalle University. This was a joint project of "The Broadcast Pioneers of Philadelphia" and LaSalle University's Communication Department.
This audio is divided into three 30 minute segments. The entire program runs an hour and a half. The reason for the three parts is so that it will load faster on your computer. The audio will go from segment to segment automatically regardless on how you connect to the Internet. Those using DSL and Cable will find that you will go from segment to segment within a second or two. Those using dial-up will find that the time between segments will be a little longer.

From the official archives of the Broadcast Pioneers of Philadelphia
© 2006, All Rights Reserved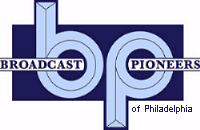 The e-mail address of the Broadcast Pioneers of Philadelphia is pioneers@broadcastpioneers.com