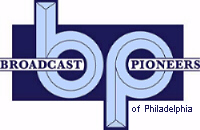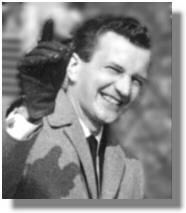 Vince Leonard
1958

In September of 1958, Channel 3 in Philadelphia was an NBC O&O, WRCV-TV. One of their newscasts was called PULSE OF THE NEWS featuring Broadcast Pioneers member Vince Leonard. It aired daily at 6:40 pm. Cut one dates from September 22, 1958.

Next is c ut two which dates from sometime in September of 1965. It is from the 11 o'clock newscast sponsored by ESSO. Note that when Vince does the air show story, they play music from their production library (especially recorded for newscasts).

Here's an e-mail from Broadcast Pioneers member Jeff Noble (a weathercaster at WBKO Television in Bowling Green, KY). He writes:
Listening to the second audio cut from the Vince Leonard newscast from WRCV-TV (now KYW-TV) in Philadelphia, I heard a commercial saying "...at the sign of Happy Motoring!" At the end of the the segment, Vince mentions something like "...more news after this from Esso, etc."

While I didn't live in the Delaware Valley at the time, I do remember several stations in the East Coast and South having newscasts on TV called "The Esso Reporter." which was sponsored by Standard Oil of New Jersey (now ExxonMobil). I recall WCHS-TV in Charleston, WV being one of those stations in the mid-to-late 50's.

Ah, could that be the title of the second Vince Leonard newscast?
Jeff was so right. Here's the reply from member Vince Leonrard himself. Vince says:
Always good to hear from members of the Broadcast Pioneers. It surprises me that my name comes up from time to time since I left the Philadelphia area more than 22 years ago. But it's nice to know there are a few out there who recall the days that I enjoyed so very much.

I was hired as the Esso reporter in April of 1958. That was the 11 o'clock news which, at the time, was only a 10 minute program followed by Judy Lee and the weather. As I recall Esso stayed with us for several years.

Pulse of the News was on at 6:40, if my memory serves me correctly, and was only a five-minute newscast, often featuring interviews with city officials. That, of course, was not sponsored by Esso.

Having just one sponsor in those days was interesting because often I had to speak at Esso dealership meetings and attend other functions in New York with the ad agency people.

Now that I've told you more than your cared to know about me, my best wishes to you and the Broadcast Pioneers. It's an organization of which I'm proud to be a member.
From the official archives of the Broadcast Pioneers of Philadelphia
© 2005, All Rights Reserved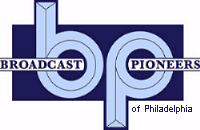 The e-mail address of the Broadcast Pioneers of Philadelphia is pioneers@broadcastpioneers.com