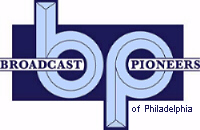 Broadcast Pioneers member Matthew McGuigan passed away on Monday, February 13, 2006 at the age of 75 in his Reading, Pennsylvania home.
Born in Bridgeport, Matt was a graduate of Bridgeport High School. He was the son of the late Charles E. and Mary E. (Smith) McGuigan who had three boys and one girl. After high school, he went to Bob Jones University in South Carolina and then into the United States Army where he was stationed in the Philippines during the Second World War.
McGuigan worked in broadcasting for a half century including WIBF in Jenkintown and WBYN in Boyertown where he retired in 1995. He was an active member for years at the First Baptist Church, 700 North Broad Street in Lansdale, Pennsylvania.
He and Lois V. Wolf were married for almost four decades until her death in 2002. The couple lived in Lansdale and moved to Reading in 2001. They had one daughter, Sharon.


From the official archives of the Broadcast Pioneers of Philadelphia
Written and researched by Broadcast Pioneers member Gerry Wilkinson
© 2006, All Rights Reserved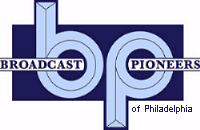 The e-mail address of the Broadcast Pioneers of Philadelphia is pioneers@broadcastpioneers.com