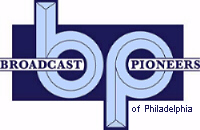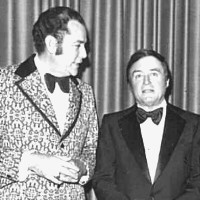 (Left to right) Bill "Wee Willie" Webber
with Mike Douglas
WPHL-TV Studios, Easter Seals Fundraiser
circa 1970

Born on Tuesday, August 11, 1925 in Chicago, Mike Douglas came to Philadelphia in June of 1965.
When Mike came to the Quaker City, part of the time needed for the Douglas broadcast was the daily block where Bill Webber's Tug-o-War game show aired. Bill was let go, met Len Stevens in the elevator and was hired to do a kids' show on Channel 17 when it came on the air later that year on September 17th.
"The Mike Douglas Show" started in 1961 in Cleveland as a local program and went into syndication two years later. The show was produced and syndicated by Westinghouse Broadcasting. In 1965, when the federal government forced NBC and Westinghouse to switch back TV stations, Westinghouse returned to Philadelphia and at that time, they also moved "The Mike Douglas Show" to Philly.
While the ownership transfer took place on Saturday morning, June 19, 1965, "The Mike Douglas Show" didn't move to Philadelphia for a couple of months, although KYW-TV in Philadelphia started airing the program in June. The reason? There wasn't a studio of the size needed ready for use. Workmen started rebuilding the studio immediately after ownersip transfer took place in 1965. NBC allowed the Douglas show to continue from Cleveland until the studio in Philly was ready. Of course, this was done with NBC receiving a fee.
It helped the program because Philadelphia gets more stars passing through than Cleveland and it's less than two hours away from New York City, via train. While the show aired on tape elsewhere, it was often carried live here on KYW-TV from 12:30 pm until 2 pm. Broadcast Pioneers member Bill Bransome who passed away a few years ago, was Mike's announcer.
The program originated out of the old KYW-TV studios in Center City (1619 Walnut Street) until new facilities on Independence Mall were ready in 1972. Mike Douglas moved the show to Hollywood in 1978 when he sold his Main Line home to pop singer Teddy Pendergrass. Broadcast Pioneers member Roger Hendler served as an usher for the Douglas show during his student days at Temple University.
In 1981, Westinghouse replaced Mike Douglas with singer John Davidson. However, Douglas continued doing the show for another year with his own production company. Mike Douglas did over 6,000 shows (30,000 guests) and at his height, the broadcast was carried over 230 stations.
Born as Michael Delaney Dowd, he began professionally singing as a teenager on radio and in dinner clubs. He became a staff singer for WKY in Oklahoma City, Oklahoma and then went into the military, serving on an United States Navy munitions ship during the Second World War.
After the service, popular bandleader, Kay Kyser hired Mike. One of the orchestra's biggest hits was "Ole Buttermilk Sky" with Douglas on the vocal. In fact, it was Kyser who gave him the name "Mike Douglas." Douglas appeared with the band on network radio and then on television on "Kay Kyser's Kollege of Musical Knowledge."
Liking TV work, Douglas hosted a program on WGN-TV out of his hometown of Chicago called, "Hi Ladies." Then came his nationally known "Mike Douglas Show which lasted for over two decades.
Mike Douglas retired to Florida in 1982. Eight years later, in 1990, he was diagnosed with prostate cancer. The surgery went well and gave Mike another 16 years.
Mike was a guest on many shows including "The Love Boat," "The Jackie Gleason Show," "Knots Landing," "The Greatest American Hero," "What's My Line" and "The Ed Sullivan Show."
He passed away on his 81st birthday, Friday, August 11, 2006 in Palm Beach, Florida. He was 81. Channel 3 named a TV studio after him. On Friday, November 17, 2006, Mike Douglas was inducted into "The Broadcast Pioneers of Philadelphia's Hall of Fame."

From the official archives of the Broadcast Pioneers of Philadelphia
Photo originally donated by Broadcast Pioneers member Bill Webber
Written and researched by Broadcast Pioneers member Gerry Wilkinson
© 2006, All Rights Reserved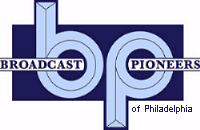 The e-mail address of the Broadcast Pioneers of Philadelphia is pioneers@broadcastpioneers.com