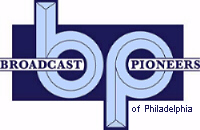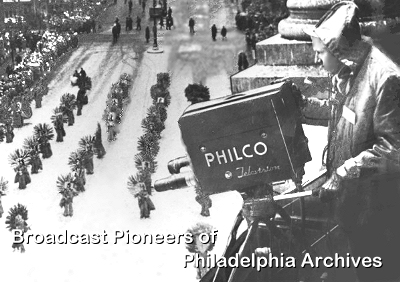 Broadcast Pioneers member Harold J. Pannepacker
WPTZ Television, Channel 3, Philadelphia
Wednesday, January 1, 1947
On Wednesday, January 1, 1947, the only commercial television station in Philadelphia, WPTZ, Channel 3, owned by Philco, broadcast live the Mummers Parade from Broad Street in Center City Philadelphia. It was the first time the parade was ever broadcast by a commercial television station. Running one of the cameras was Harold J. Pannepacker, who joined the station the year before. Harold was a member of our organization for many years. He passed away in 1995.

By the way, the forerunner to WPTZ, W3XE (the Philco experimental station) carried the 1941 Mummers Parade. However, they were not a commercial station at the time.
This photo was taken by Broadcast Pioneers member Preston Stover. Preston was on staff at WPTZ but moonlighted taking pictures of Channel 3 shows and selling them. Mrs. Stover told us that Preston would take the snapshot and then develop it that night in their bathtub. They were saving up to purchase a home and his photography work gave them the money for a down payment. Stover started at WPTZ as a cameraman and quickly rose through the ranks to become a Director and Producer. He stayed with the station until it was traded to NBC. At that time, his family moved to Cleveland and the newly acquired Westinghouse properties there.
From the official archives of the Broadcast Pioneers of Philadelphia
Photo originally donated from the station archives of KYW-TV, CBS3 in Philadelphia
© 2009, Broadcast Pioneers of Philadelphia
All Rights Reserved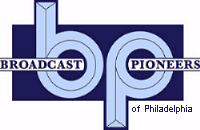 The e-mail address of the Broadcast Pioneers of Philadelphia is pioneers@broadcastpioneers.com