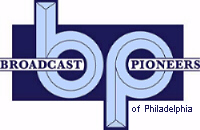 About 1950, a national publication wrote this about Roy Neal.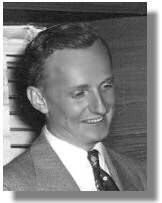 Roy Neal's popular program brings both the obscure and the famous to television.

When that famous door opens each Wednesday night at 7 P.M. on Channel 3, "Open House" fans go through an emotion similar to that of opening a gift package. They never know what's going to be there, but there's always that keen sense of anticipation.

"Open House" is like that. You don't know what's in store for you, but you do know that what is there will be a pleasant half-hour of televiewing.

For people like Duke Ellington might show up to do a few piano numbers. Or Andy Varipapa, bowling champion might demonstrate his style. Magician Blackwell might do some of his famous feats, or Vic Damone might do a few songs.

"Open House" has entertained the unheard-ofs as well as the famous. Obscure people, but ones who do interesting jobs or have a fascinating story to tell, keep popping on this modest little show which offers just a swift change of pace from jugglers to dancers to cartoonists; from stars of stage and screen to museum curates and political greats.

Tall, blonde Roy Neal, the pleasing host of "Open House" has a flair for getting the most out of his guests. The fact that they produce solid entertainment, coming as they do from every walk of life and every kind of pursuit, is a tribute to his pleasing personality and ability to make them feel at home.

Roy Neal conceived "Open House" modestly admitting that "there was nothing new about the idea, but it hadn't been used before on TV." Originally titled "Please to Meet You," it was televised before "We, the People," which uses the same format.

Unassuming as it may appear, "Open House" has a lot of other "firsts" tucked under its belt. The program had given TV debuts to such personalities as sportscaster Stoney McLinn, Clown Emmett Kelly and Eagles football player Bosh Pritchard. Popular singer Vic Damone made his first TV appearance on this program and later had his nose bobbed for other TV appearances.

Others which have highlighted the program with personal appearances include playwright Robert Sherwood, Cab Calloway, June Christie, Patti Page, Ray and Bob Eberly, screen star Lloyd Nolan, heavyweight crown contender Jersey Joe Walcott, Gen. George Marshall, singing star Bill Farrell, Maxie Baer and "Slapsie" Max Rosenbloom.

Yes, Roy Neal has been genial host for lots of distinguished company.

Neal has been a radio announcer and news editor. He entered the U.S. Army as a private in 1944, was commissioned and shipped to Germany, where he managed motion picture houses and Special Service shows. He later became production director for the Armed Forces Network, which had stations in Paris, Berlin and other European cities. His staff there included movie stars Mickey Rooney and Tom Brown.
From the official archives of the Broadcast Pioneers of Philadelphia
Article originally donated by Roy Neal
All Rights Reserved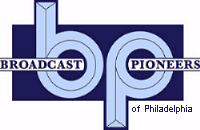 The e-mail address of the Broadcast Pioneers of Philadelphia is pioneers@broadcastpioneers.com