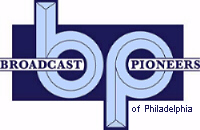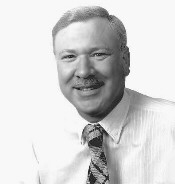 Nels Hobdell
1995

Said to have one of the "best set of pipes" in the business, Broadcaster Nels Hobdell died at the age of 58 on Saturday, August 13, 2005 at his Montgomery County home. Nelson Paine Hobdell III was born in Philadelphia and was graduated from Delaware County's Springfield High School and spent almost four decades in the business.
In 1998, Nels Hobdell e-mailed:
I started at WCHE in West Chester. Spent about two years at Ernie Tannen's old WEEZ in Chester. Two more years in the U.S. Army as a Broadcast Specialist and playing rock on KJCK in the thriving metropolis of Junction City, Kansas. A brief stint with WASH in Washington, D.C. Ten years at the old "Wish", WWSH here in Philly, where I was Program Director. Three years as PD at "Sunny-104 (WSNI)." Five years doing afternoons at Kiss-100. Various part-time stops along the way at 'PEN/Magic, WIP, Smooth Jazz (WJJZ), and elsewhere.
For the past six years, I've been with Express Broadcast Services. We're the guys who do traffic for KYW and most of the other stations in town. We also provide news, sports and weather for many of the region's stations. Depending on staffing needs, I am liable to be pressed into service on any of our stations. But you can generally find me doing afternoon news on WDAS AM and FM. I'm also the "booth" voice for WYBE, TV-35.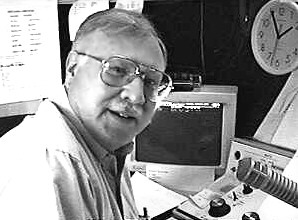 Nels Hobdell at Express Broadcast Services
April 1998

Nels was also a ham radio operator. Nels told Broadcast Pioneers Vice-President Gerry Wilkinson in 1998 that "when they pulled the plug of WWSH, they had a 7 share, but couldn't sell advertising."
Then Nels went to WHYY-FM where he was a newscaster. "Nels always liked to refer to himself as a news reader and not a reporter, "said lifelong friend Gerry Wilkinson. "I'm not a journalist, I just read the news and do the best job I can do."
While Wilkinson was producing TV at Channel 12, he got Nels fill-in television production work. Nels continued that and the FM news until he went to New Jersey Network's radio division based in Trenton, NJ, a good 75 minute commute each way.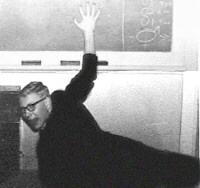 Nels Hobdell "clowning" as a 19-year-old college student
Spring 1966

"He truly loved the business, "says Wilkinson who met Nels back in their college days at Temple University. "I never heard him once complain about working 6 or 7 days a week or getting up at 3 in the morning. Nels loved every minute."
Nels and his wife, Barbara Ann had two sons, Sean and Nelson P. Hobdell IV. Nels was a heavy cigarette smoker and died of cancer.
Jack Taddeo, a visitor to our website e-mailed:
It was with great sorrow that I read of Nels' recent death. He was the first "big time" PD who ever talked to me when I was just a kid from the suburbs getting into radio. Unknowingly, I followed him into WEEZ, 1590 AM in Chester, PA which was my first commercial radio job. A couple of years later Nels became the PD at WSNI-FM in Philly and hired me as the station's first evening jock.

Nels was a straight shooter and always treated me kindly, teaching me many of the nuts and bolts of the radio business. We worked together again at WWSH and finally at KISS-100 before I left the market for Chicago. All of us guys wanted to "sound like Nels" but there was only one guy with those pipes! Rest easy, Nels.
Gary Gruver, General Manager of WWSM radio, a visitor to our website e-mailed:
Not knowing his full career, but only becoming familiar with him when he was at WWSH-FM, I always enjoyed his voice on the air and thought that his voice and the format were a perfect match. I was just out of High School when Nels was at WWSH and I was getting started in my broadcast career at WCTX-FM in Palmyra, PA. Our format was the same as WWSH, except it was all "home grown." I learned a lot about the "Beautiful Music" format by listening to and imitating the delivery on the air. I would like to have met Nels, Carmon Tubby and the rest of the staff at WWSH, but that will never happen, and radio is nothing like it used to be.

From the official archives of the Broadcast Pioneers of Philadelphia
Top photo originally donated by Nels Hobdell
Express Services photo originally donated by Broadcast Pioneers member Gerry Wilkinson
1966 photo originally donated by Dr. Mike Biel, formerly of Morehead University
Written, researched and compiled by Broadcast Pioneers historian Gerry Wilkinson
© 2009, Broadcast Pioneers of Philadelphia
All Rights Reserved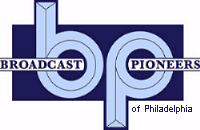 The e-mail address of the Broadcast Pioneers of Philadelphia is pioneers@broadcastpioneers.com