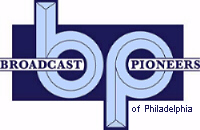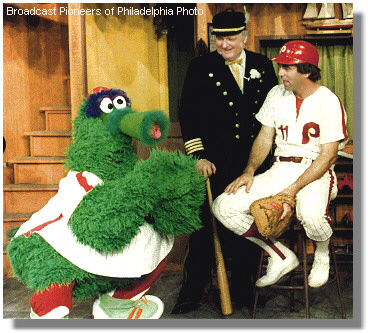 Here's a couple of pictures taken on the set of the Captain Noah show at the WPVI Television Studios on City Line Avenue in Philadelphia.

They were snapped in April of 1978, just prior to the very first public appearance by the Philly Phanatic at Veterans Stadium. The Phillies' catcher at that time, Tim McCarver, was a regular guest on the TV program. One day, Tim brought the Phanatic to meet and greet Captain Noah, a.k.a., Broadcast Pioneers Board Member W. Carter Merbreier.

The Captain once said, We consider ourselves to be his God parents. ...We are so proud of the accomplishments of the Phillie Phanatic over the years, particularly with children, since he first appeared on our show. We were always a bit concerned, however, that unlike the other kids who visited our show, the Phanatic... never grew an inch!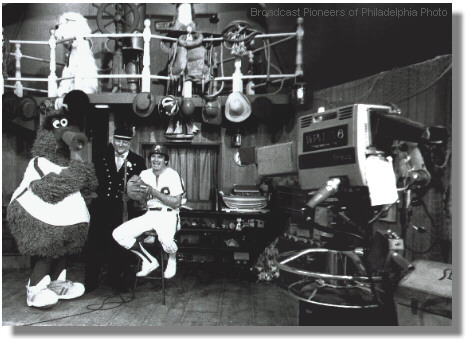 (Click on the photo to see a close-up from a similar picture)
Captain and Mrs. Noah, W. Carter Merbreier & his real life wife, Patricia were honored by the Broadcast Pioneers of Philadelphia on November 14, 2001 as our PERSONS OF THE YEAR. Both Merbreiers are also inductees into our Hall of Fame.
From the official archives of the Broadcast Pioneers of Philadelphia
Photos originally donated by Broadcast Pioneers member W. Carter Merbreier & the Philadelphia Phillies
All Rights Reserved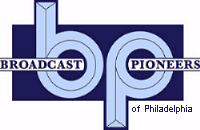 The e-mail address of the Broadcast Pioneers of Philadelphia is pioneers@broadcastpioneers.com