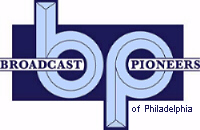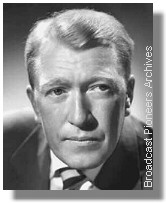 Paul Sullivan
KALL Radio, Salt Lake City, Utah
1951 (one year before he came to Philadelphia)

A native of St. Louis, Missouri, Paul Sullivan was born on the first day of September in 1908. He began his broadcasting career in the early 1930's at KMOX, St. Louis . How or why he moved from a job as a bank teller to broadcasting, we do not know, but his first stint behind a microphone was broadcasting the libretto and descriptions of performances for the St. Louis Opera Company.

By the mid-30's, Sullivan had migrated to WHAS in Louisville, Kentucky. There, he was firmly fixed as a news broadcaster and was using his trademark sign-off of "Good night and 30." The symbol - 30 - was commonly used up through the sixties to mark the end of newspaper stories. It was generally unknown to the listening public until Sullivan began using it to close his broadcasts.

From his stint in Kentucky, he landed a position with CBS Radio in New York. A September 5, 1940 WCAU radio listing showed a CBS Radio program called "The News with Paul Sullivan."
He was sent to London where he did several broadcasts. Occasionally, renowned broadcaster Edward R. Murrow introduced him. Sullivan maintained Murrow never remembered his name and introduced him with the line, "Here's a voice you'll recognize." It was in Sullivan's view, a less than adequate introduction. He never was what could be considered a Murrow fan.

Following his tour with CBS, Sullivan migrated to WLW in Cincinnati, Ohio. Known as "The Nation's Station" at the time, the broadcast outlet covered the country with an experimental power authority of 500,000 watts.

With the outbreak of WWII, Sullivan found himself drafted into the U.S. Navy. Within a month of his induction, the age limit for draftees was dropped back but Sullivan was in "for the duration." He was mustered out in 1946. During his tour, he ended up in Washington, D.C. doing broadcast work for the Navy. Much to his dismay he was ordered to Guam to head up radio station operations there until his commanding officer learned there was no radio station in Guam. He finished his tour in the nation's capitol.

Being away from the public airwaves during the war forced Sullivan to begin his career anew. He landed a job at a small station in Hollywood, California. By 1947, he had moved to KROY in Sacramento. He and his family (wife Margaret and son Paul, Jr.) joined Sullivan in Salt Lake City, Utah in 1951 where he worked at KALL Radio. By early 1952, Sullivan was working in Dayton, Ohio. His broadcasts were heard by Ben Gimbel who hired him to work at WIP. At the time the Gimbel family & their well known department store owned the station. Philadelphia's immensely popular John Facenda was leaving radio behind to be the News Anchor at WCAU-TV. For several years, John had carried on his duties both in radio with WIP and on television with Channel 10. Sullivan was hired to replace Facenda. Paul remained at WIP until 1961 when he finally became a casualty of new ownership, Metromedia.

Eventually Sullivan ended up doing news at WFIL-FM. He was also tapped to do TV editorials that WFIL-TV, Channel 6 were broadcasting in those days.

He closed out his career at WCOJ in Coatesville. He then took up retirement in Drexel Hill. He spent his final years indulging himself in reading, listening to short wave radio and spending time with his few close friends. He passed away on February 7, 1986.

Don Sullivan from CT has e-mailed: I grew up in the Philadelphia suburbs listening to Mr. Sullivan. Those were wonderful days before TV became the media of choice. I can recall going to sleep at night listening to my favorite radio shows. Thanks again for featuring Mr. Sullivan. While I share his name, I'm not a relative.
Ken Monger, a visitor to our website e-mailed: "As I'm sure you are aware, the landmark WJSV full day recording from September 21, 1939 includes several announcements about the Paul Sullivan CBS broadcast. The announcements appear to affix the actual first broadcast date as Sunday, September 24th,1939, and there is even a rather lame tag line which offers radio listeners the promise that CBS will "See you soon with Sullivan."

From the official archives of the Broadcast Pioneers of Philadelphia
© 2007 & 2013, Broadcast Pioneers of Philadelphia
All Rights Reserved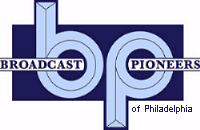 The e-mail address of the Broadcast Pioneers of Philadelphia is pioneers@broadcastpioneers.com