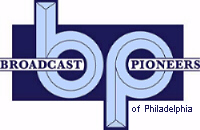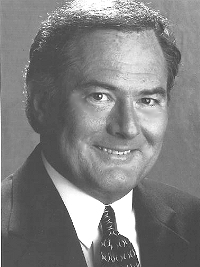 Broadcast Pioneers member Rob Jennings began his career in broadcasting in August 1966, a little more than a month after graduating from high school in Miami, Florida. Mike Harvey, a local disc jockey, helped him record an audition tape and Rob took the very first job offered to him as a DJ in Waycross, Georgia at WABB.
A year and a half later he moved to WABB in Mobile, Alabama and was soon the afternoon drive jock and Music Director. Columbia Records gave Rob a gold record for breaking the Billy Joe Royal hit, "Cherry Hill Park." In October, 1969 Rob switched to television, taking a job as an announcer for WALA-TV, the NBC affiliate in Mobile.
"My voice was in Philadelphia before I was," Rob says. He did commercials for a New York City diamond wholesaler. They aired in 49-states. It wasn't long before Rob was producing and directing programs. One day he was called upon to fill in for the morning news anchor, who was ill. A few weeks later Rob was assigned the job full time. Then came the noon news and the weekend news. Rob wrote, produced and anchored the news and sports as well as filmed and edited the newsreels while he was still, technically, a member of the programming department. Eventually he joined the news department.
Frank Magid consultants included Rob on a talent reel that was distributed to Magid clients all over the country. WPVI in Philadelphia was one of several stations interested in hiring him. In July 1977 Rob Jennings went on the air as weekend anchor for Action News at WPVI-TV, 6abc, and he has served the station with top ratings ever since.
For 16-years Rob produced and reported the Crimefighters series, which profiled unsolved crimes across the tri-state area. Rob received dozens of awards from many local, state and federal law enforcement agencies. Nearly 200-arrests were made as a result of viewers responding to the cases broadcast on 6abc. For 23-years Rob served as Master of Ceremonies for the Citizens Crime Commission's Law Enforcement Awards Banquet. Rob's most memorable experiences include flying with both the Air Force Thunderbirds and the Navy's Blue Angels. In 2003, Rob was inducted into the Philadelphia Broadcast Pioneers Hall of Fame.
Rob and Karen, his wife of 27 years, enjoy tennis and boating on the Chesapeake aboard their trawler, Southern Son. They have two grown children, Becca and Rob. Rob retired from 6abc Action News in July, 2013 after 36-years with WPVI-TV and 47 years in broadcasting. Rob and Karen, who was a news anchor for WFTV, Orlando and WGAL, Lancaster, now live in Florida.

From the official archives of the Broadcast Pioneers of Philadelphia
Photo originally donated by member Rob Jennings
© 2003 & 2013, Broadcast Pioneers of Philadelphia
All Rights Reserved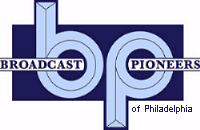 The e-mail address of the Broadcast Pioneers of Philadelphia is pioneers@broadcastpioneers.com