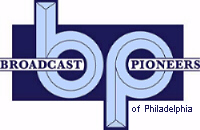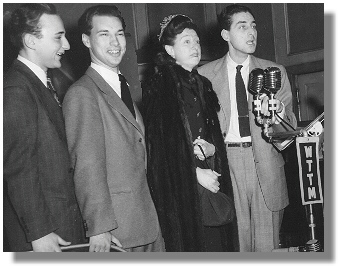 (left to right) Allen Stone, unidentified male, unidentified female and Jack Barry
WTTM Radio in Tenton, NJ
circa: the forties

Here's a picture of Broadcast Pioneers member Allen Stone when he was working at WTTM Radio in Trenton. Also in the photo is Jack Barry who later went on to fame and fortune as a network quizmaster. Also at WTTM in the late forties was a guy who had a very good at humor. His name was Ernie Kovacs.
Here's some details on Allen's time at WTTM. Stone writes:
It was the forties. Intent on seeking a career in the theater, I had completed a year at the renowned American Academy of Dramatic Arts in New York where I fell in love with the radio classes. Returning to my home in Trenton, New Jersey, I became acquainted with the two staff announcers at radio station WTTM, Jack Barry and Ernie Kovacs.

Jack convinced me that I should abandon seeking a career in the theater. He convinced me that broadcasting was the place to be and invited me to join him and Ernie on the WTTM announcing staff. Preparing to take up my position, I asked Jack what would be my first assignment. He told me to consult with Ernie who had a job behind the cigar counter at the nearby drug store. In later years when he became a TV and movie star, the ubiquitous cigar would become his trademark.

Approaching Ernie, I told him Jack had advised me to ask him what my first assignment would be at WTTM. Ernie explained that he was doing a mystery serial every Saturday called "Paris Greene, The French Detective." I asked why the title. He told me Paris Greene was a French poison and my first on-air assignment would be on that program the following Saturday. I asked what my role would be. His answer? "You will be the dead body found in the first act!"

In time, Jack would go on to become a nationally famous and handsome TV quizmaster. His ordinary looks transformed by plastic surgery. Ernie would leave WTTM to become involved with the experimental Philco TV station
in Philadelphia that would become KYW-TV. I followed Ernie to Philadelphia as an announcer at WIP. He went on to Hollywood where his comedic talents catapulted him to show business prominence.

Tragically, Ernie died in an automobile accident on the West Coast in January of 1962. Jack's life was cut short when he was fatally stricken while jogging in New York's Central Park.

Jack Barry was cocky, manipulative and self assured. Ernie Kovacs was as neat a guy and as clever a comic as I've ever known.

From the official archives of the Broadcast Pioneers of Philadelphia
Photo originally donated by Broadcast Pioneers member Allen Stone
© 2006 & 2012, Broadcast Pioneers of Philadelphia
All Rights Reserved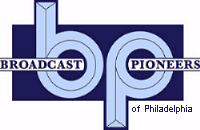 The e-mail address of the Broadcast Pioneers of Philadelphia is pioneers@broadcastpioneers.com