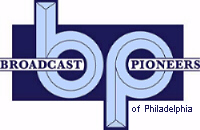 Here's a story we found in our archives written by Broadcast Pioneers member Taylor Grant in the spring of 1955. Whether it was ever published, we cannot say.
In twenty-one years, the content of a news story has remained essentially the same, a newsman still goes on the premise that if dog bites man so what, if man bites dog, it's news. But what changes man has wrought and seen in the media for dispensing news in the past twenty-one years! And to me the greatest, most forceful medium is television. As an old-line radioman, I didn't always believe this.

Having started in Philadelphia radio in 1934, then going on to New York, and the ABC network, I was steeped in the belief that the spoken word was the most powerful method of gaining the public's attention. I still sincerely believe that radio is a very important part of our everyday life but in the "old days," I felt sure that the new thing called television could never compete with radio.
My first "break" as a newscaster came about by accident. As a substitute announcer, I was suddenly sent to the newsroom of the old Public Ledger and told to broadcast all news releases on the Wiley Post-Will Rogers plane crash. For an hour and one-half (the time of one TV "spectacular") the Taylor tones went out over the airwaves. As a result, I was assigned a regular newscasting spot.

Other coverages have included the '48 and '52 Republican and Democratic National Conventions and the first radio coverage directly from the Empire State Building, following the tragic plane crash into that skyscraper.

Taylor Grant
1993
Upon turning my reporting talents to TV, back in 1948, I quickly learned that TV was here to stay. Since joining Philadelphia's WPTZ last year, the profound impact and intimacy of television has been more and more evident. Truly, seeing is believing and the public seems so much more receptive to the truth via the visual medium for a newscaster cannot very well skirt the truth when he is face to face with his audience.

With all of WPTZ's facilities at my disposal, it has been possible for me to cover many of the daily news events, personally, as well as present in-person interviews with those who have made the news. This, I believe, is rather an innovation in local newscasting. However, this is still so much more that can be done in TV reporting. I predict that time, and perhaps some new thinking, will eventually put the impetus of TV journalism into the history books!

From the official archives of the Broadcast Pioneers of Philadelphia
© 2005, All Rights Reserved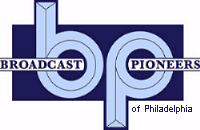 The e-mail address of the Broadcast Pioneers of Philadelphia is pioneers@broadcastpioneers.com