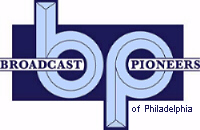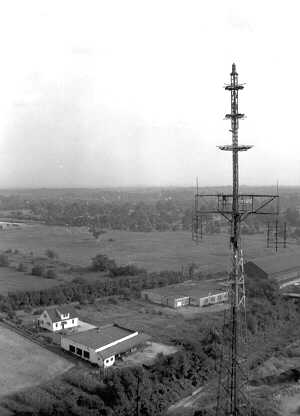 WPTZ's Old Tower
1948
(Click on the photo to see a larger version)

These photos were taken at the transmitting facilities at 1230 East Mermaid Lane in Wyndmoor, Pennsylvania, just a block outside of Philadelphia. Both pictures date from 1948.

John Malarkey (who kindly sent us these photos) was a tech at Channel 3 for 37 years, from 1948 to 1984. He e-mailed: This is a picture of the antenna at WPTZ on the old tower at Wyndmoor, PA. ...It was on Mermaid Lane. I took it in 1948 when I first went to work for WPTZ. It is taken from the 250 foot level of the new 500' tower. On the cross arms below the TV antenna, you can see the (Yagi) 230 Mhz antennas that were used for the link to New York (at the Empire State Building), via Mt. Rose, NJ. This link was used before the ATT cable was put in to New York.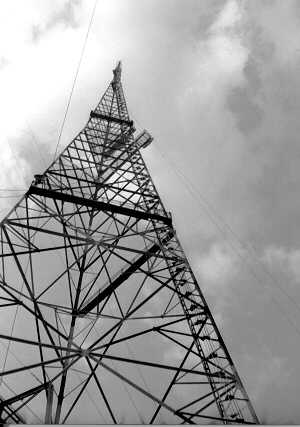 WPTZ's Old Tower
1948
(Click on the photo to see a larger version)
John Malarkey e-mailed: This is a picture I took of the new 500 foot WPTZ tower in 1948 from the base. ...I was not thinking of the historical value at the time I took the picture! The dish you can see at the 250 foot level is a 7000 Mhz. antenna that was used to pick up remotes. I am glad to share these (photos) with those interested in broadcasting. I worked for channel 3 for 37 years. It was a great time to grow up, and with the industry at the same time!

John also sent us this quote from Roy Moyer, another WPTZ tech: The old tower was approximately 250 feet. It was already up when I came there in 1946. WPTZ-TV installed a 7000 mhz dish when we received our microwave. It was on a rotator and used to pick up remotes. The (new) tower was erected in 1948 to the best of my knowledge. I remember typing up the purchase order when I first came there as an expediter for a few months. Chuck Combs replaced me and I went on the remote crew.

From the official archives of the Broadcast Pioneers of Philadelphia
Photo originally donated by John Malarkey
© 2006, All Rights Reserved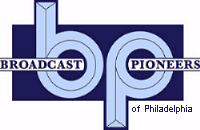 The e-mail address of the Broadcast Pioneers of Philadelphia is pioneers@broadcastpioneers.com