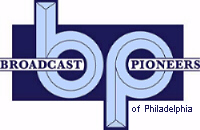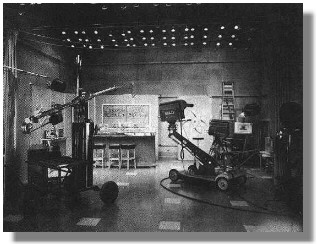 WFIL-TV

On September 13, 1947, WFIL-TV, Channel 6 in Philadelphia came on the air. Their first studio was converted from old office space in the Widener Building in Center City Philly.

In 1948, the TV station had a sportscast sponsored by Mort Farr, an appliance dealer who was located in Upper Darby at 69th and Chestnut Streets. It was five minutes in duration and hosted by Walt Maguire. While it was a television broadcast, we only have audio from this Thursday, May 6, 1948 Walt Maguire sportscast.

When the broadcast was over at 7:20 pm, the station filled with music. This procedure was quickly changed. However, the music fill program is introduced on this clip. Note that the name of the orchestra is "Gary Geers and His Orchestra." We have not yet been able to determine whether this has any relationship to Gary Geers who worked at Channel 3 for decades.

According to Casey Maguire, a visitor to our website and Walt's son, Walt Maaguire was good friends with WCAU-TV's Jack Whitaker and WFIL's Dick Clark.

In 1971, WFIL-TV was sold to Capitol Cities and changed its call letters to WPVI. Through mergers, the station is now part of the Disney Company.

From the official archives of the Broadcast Pioneers of Philadelphia
Photo courtesy of Mike Femyer. Posted from the Test Patterns and Broadcasting Bits website
Permission to use the Channel 6 clip granted by WPVI, Channel 6
Audio clip originally donated by Broadcast Pioneers member Mike Muderick
Special thanks to Joe Nadler of Charlotte, NC for dating the broadcast
© 2009, Broadcast Pioneers of Philadelphia
All Rights Reserved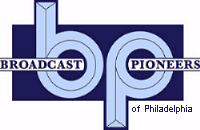 The e-mail address of the Broadcast Pioneers of Philadelphia is pioneers@broadcastpioneers.com