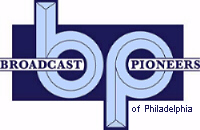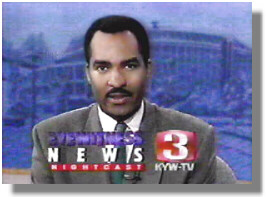 Ukee Washington
1991
This a video capture from "Eyewitness News" on KYW-TV. It dates from 1991. At that time, Ukee was doing the sports on Channel 3.

His given name is Ulysses Samuel Washington III and he came to KYW-TV in July of 1986. In August of 1996, he moved from sports to news. Prior to coming home to the Philadelphia area, Washington was sports director at WBBH-TV in Fort Myers, Florida. He also anchored sports at WSB-TV in Atlanta.

In basketball, he was both first team all-state and Delaware co-player of the year in 1976. He was the seventh leading scorer in Delaware history with 1,305 points when he graduated. He also made his mark in track, breaking the state record in the 110-meter high hurdles.

As a youngster, his other love was music. As a member of the Philadelphia Boys Choir's "elite," he traveled to Russia, Sweden, Finland, Poland, Denmark and Mexico to perform.

Washington was raised in West Philadelphia and then attended Dover High School in Delaware where he was a celebrated athlete. Washington is a graduate of the University of Richmond. Today, he makes his home in Wilmington, Delaware.
From the official archives of the Broadcast Pioneers of Philadelphia
Video originally donated by Broadcast Pioneers member Gerry Wilkinson
Used with the permission and authority of KYW-TV, CBS 3
All Rights Reserved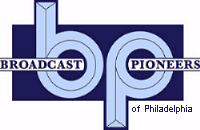 The e-mail address of the Broadcast Pioneers of Philadelphia is pioneers@broadcastpioneers.com