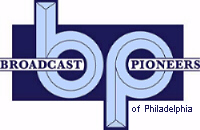 In August of 1947, a national publication wrote this about Stu Wayne.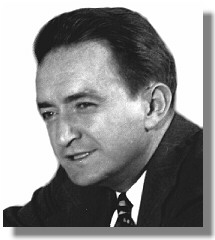 There's a man in Philadelphia radio who thinks so much of his listeners that he saves their pictures, in much the same manner that fans ask celebrities for their photographs.

His name is Stuart Wayne; he's a disc jockey on KYW and has managed to collect two thousand pictures during the two years he has been conducting KYW's Musical Clock program. In exchange he's sent out three thousand pictures of himself.

Such goings on are consistent with Wayne because he's a humble gentleman who is fond of people. His life has been humble from the beginning for he was born on a little farm in North Canton, Connecticut, one of six children, thirty-four years ago.

At the age of nine Stu began working as a farm hand, graduated to auto mechanic work at 12, auto sales at 14 and auto insurance at 16. By the time he was 21, Mrs. Wayne decided young Stuart had been in the automobile business long enough.

One day seeing an ad in a newspaper, placed by a local radio station, she wrote an answer signing young Stu's name. It was the beginning of a radio career that has taken Wayne down the Atlantic coast, through many stations in Connecticut and New York, and finally to Philadelphia.

Wayne began his career at KYW in October 1942 as staff announcer. During the next three years, he performed all types of announcing and acting chores. By 1945 he was so established that Program Manager Jim Begley assigned him to the station's famous morning Musical Clock.

The Clock keeps Stu busy on weekdays, but Saturday afternoons and Sundays are devoted to his power boat and his dog, both named "Lucky." Occasionally he makes a quick flying trip to his West Hartford, Connecticut, country home. He has been most happily married for ten years to the former Agnes Hayes.

Two months after taking over the Clock, Stu began devoting ten minutes daily to Tiny Tots, playing music especially recorded for them. The results were amazing. Transcription companies couldn't keep their stores filled with enough kiddie tunes. The kiddie tune market spread like wildfire throughout the country.

Most amazing result, as far as Stu himself is concerned was that "Uncle Stu" has become the idol of thousands of youngsters, throughout the Philadelphia area.

Wayne is proud of the happiness he brings people. One story he likes to tell happened shortly after he took over the "Clock." A tearful mother had written asking if Stu could locate a Mickey Mouse watch for her young son, who had been bed-ridden for a year as a result of a severe burn. Stu read the request on his program, and received 18 watches in three days, but alas, they were all broken.

The next step was a watch repairman; so Wayne wandered into the nearest shop on Philadelphia's Sixteenth Street, operated by a Swiss immigrant. The wartime harassed jeweler waved Wayne away. "Such junk you want me to work on," he said, "with all these back orders I have."

Then Stu read the letter from the little boy's mother. As he told of the youngster's accident in a fire, the watch repairman's eyes glistened.

"I'll do it," he said softly. And as he spoke he raised his chin and pointed to his scarred throat. "You see, I too was burned when I was a little boy - all over my body."
-----------------------
KYW's Jim Begley who was mentioned in this article was broadcasting live on both the NBC Red and Blue Networks at 11:30 pm on May 6, 1937 direct from Lakehurst, NJ, the scene of the Hindenburg explosion.
From the official archives of the Broadcast Pioneers of Philadelphia
Article originally donated by Broadcast Pioneers Member Stu Wayne
All Rights Reserved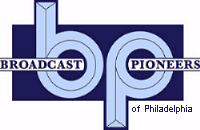 The e-mail address of the Broadcast Pioneers of Philadelphia is pioneers@broadcastpioneers.com