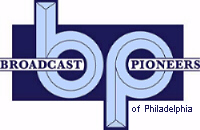 (Left to Right) Herb Clarke, Tom Brookshier, Gene Crane, Jack Whitaker, Jack Downey, Ken Williams and Dick Kearney
The Broadcast Pioneers of Philadelphia Luncheon
Wednesday, September 17, 2003

This is a photo taken at our Wednesday, Spetember 17, 2003 meeting. The luncheon took place at the Bala Golf Club in Philadelphia, about a mile away from the WCAU facility. The speaker for that day was former WCAU-TV Sportscaster Jack Whitaker.

Herb, Tom, Gene and Jack Whitaker were all air talent for Channel 10. Jack Downey was a former Vice-President and General Manager of the WCAU stations. Ken Williams and Dick Kearney were technicians. All are members of the Broadcast Pioneers of Philadelphia. Clarke and Kearney serve on our Board of Directors.

From the official archives of the Broadcast Pioneers of Philadelphia
Photo originally donated by Broadcast Pioneers member Gerry Wilkinson
© 2006, All Rights Reserved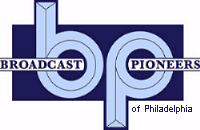 The e-mail address of the Broadcast Pioneers of Philadelphia is pioneers@broadcastpioneers.com