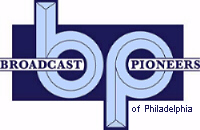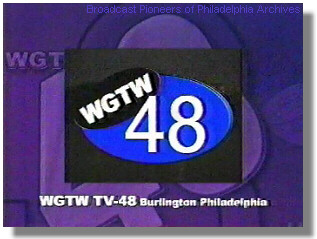 WGTW, Channel 48 Graphic
Station Identification
2004

Until the fall of 2004, WGTW, Channel 48, was an independent television station which ran syndicated off network television programs and did very little local programming. In the fall of 2004, ownership transferred to the Trinity Broadcasting Network, a religious telecaster and now broadcasts Christian programming.
Note that the call letters were WGTW ever since the station came on the air. On January 17, 2005, the call letters were changed from WGTW to WGTW-TV. We have in our archive, a Channel 48 station break from 2004.

From the official archives of the Broadcast Pioneers of Philadelphia
Video originally donated by Broadcast Pioneers member Gerry Wilkinson
© 2005, All Rights Reserved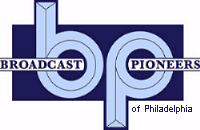 The e-mail address of the Broadcast Pioneers of Philadelphia is pioneers@broadcastpioneers.com