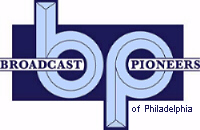 (Left to right) Ray Gilmore, Don L. Brink, Jerry Stevens
Frank X. Feller, Rod Carson, Dean Tyler and Bill Wright, Sr,
Broadcast Pioneers Luncheon at the Bala Golf Club
Wednesday, May 20, 2009
On Wednesday, May 20, 2009, the Broadcast Pioneers of Philadelphia honored WIBG as one of our market's all-time greatest radio stations. Radio 99 ruled the air waves in the 50s and 60s. Everyone came out for the fabulous WIBBAGE Reunion. It all took place at the beautiful Bala Golf Club, 2200 Belmont Avenue in Philadelphia! Just moments away from Channels 6, 10 and 17 plus the radio stations in Bala Cynwyd. By the way, the event just so happen to be on the 75th anniversary of Broadcast Pioneers member Hy Lit's birth.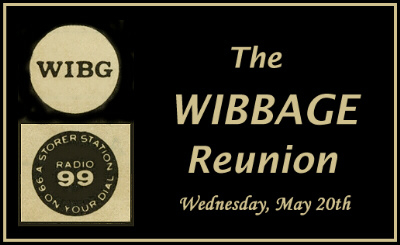 Our MC for the afternoon was Broadcast Pioneers member Sam Lit, son of the legendary Hy Lit. Our panel included these WIBBAGE Good Guys:
Don L. Brink, aka Scotty Brink
Rod Carson
Frank X. Feller
Ray Gilmore, aka Sean Casey
Jerry Stevens
Dean Tyler
Bill Wright, Sr.
Plus, Broadcast Pioneers members Joe Terry and Frank Maffei (of Danny & the Juniors) were there and did a comedy routine. Plus everyone got a free WIBG List reprint. On the telephone was former WIBG News Director Charlie O'Donnell, currently of "Wheel of Fortune" fame. Charlie was the announcer on "American Bandstand." By the way, O'Donnell, when he was Program Director at WHAT Radio in 1954, hired a new air personality, a guy by the name of Hyski.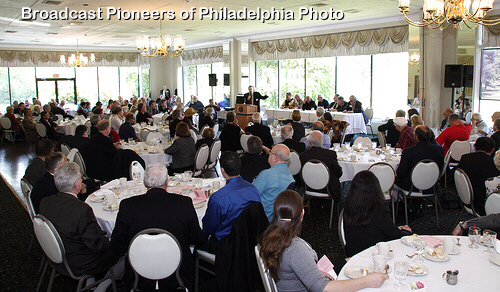 The Crowd at our WIBG Reunion
Bala Golf Club, Philadelphia
Wednesday, May 20, 2009
COMPLETE AUDIO!
| | | |
| --- | --- | --- |
| REAL AUDIO | | WINDOWS MEDIA |
| | | |
| | | |
| | | |
| © 2009, Broadcast Pioneers of Phila. | | |
The above audio is protected under United States copyright and cannot be reproduced, recorded or transcribed without the permission of The Broadcast Pioneers of Philadelphia. THIS AUDIO DOES NOT FALL UNDER "FAIR USE."
The Real Audio of the WIBG Reunion is in two parts for quicker loading. However, once you have it playing, it will automatically switch from part one to part two at the proper time. At the luncheon, we played a 3 minute excerpt from an interview with former WIBG News Director Charlie O'Donnell.

From the official archives of the Broadcast Pioneers of Philadelphia
Photos originally donated by Broadcast Pioneers member Jerry Klein
© 2009, Broadcast Pioneers of Philadelphia
All Rights Reserved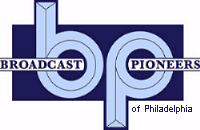 The e-mail address of the Broadcast Pioneers of Philadelphia is pioneers@broadcastpioneers.com