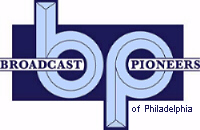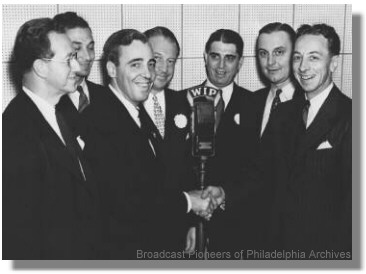 (Left to right) Edward A. Davies, General Manager of WIP
Murray Arnold, Program Director of WIP
Benedict Gimbel, Jr., President of WIP
Arthur Kaufman, Store Manager of Gimbel Brothers
unidentified person & Ray Felski
Clifford C. Harris, Chief Engineer of WIP
Inside the WIP Air Studio
Gimbel Brothers, 8th & Market, Philadelphia
circa 1946
(Click on the picture to see a larger version)

This picture was taken in the WIP studios. It dates from about 1946. The studios at that time were located in the Gimbel Brothers Department Store, 8th and Market Streets in Center City Philadelphia.
Ed Davies was a founding member of the Broadcast Pioneers of Philadelphia. After Murray Arnold left WIP Radio, he became General Manager of WPEN Radio. By 1948, Davies had left the station and Ben Gimbels over as both President and General Manager. Gimbel was inducted into our "Hall of Fame" in 1992.

If you can identify the "unidentified person" in the picture, kindly let us know. Also, if you can give us more information about the people in the picture and their connection to WIP Radio, it would be greatly appreciated.

From the official archives of the Broadcast Pioneers of Philadelphia
Photo originally donated by Broadcast Pioneers member Al Maslin
Special Thanks to Broadcast Pioneers member Charlie Higgins
© 2003, All Rights Reserved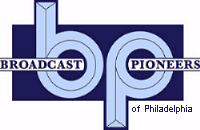 The e-mail address of the Broadcast Pioneers of Philadelphia is pioneers@broadcastpioneers.com