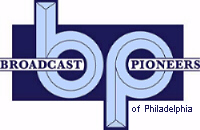 Georgie Woods
WDAS Publicity Photo
1968
(Click on the image to see a larger version)

On Thursday, December 10, 1970, Georgie Woods and Joe "Butterball" Tamburro switched air shifts on WDAS (AM). That afternoon, Woods was filling in for "Butter." In our archive, we have a 2-hour aircheck of that program. The tape was recorded in master control of WDAS. However, over the years, the quality has deteriorated. We have restored much of the recording to near perfect. We have a 10-minute composite of that show below.
An interesting sidebar to this historic recording is that it was scoped from a two-hour aircheck. During the entire two-hour time period, George simply referred to himself as "The Guy with the Goods" and never once said his name. There is one time during these excerpts that you will hear Georgie say his name but that was on a pre-recorded public service announcement to aid fire victims (produced by Larry Daley).
Truly amazing. Woods never mentioned his name, Georgie Woods, live during the entire two-hours of this aircheck's duration.
By the way, the News "Banner Lines" which was done at half-past the hour was done by Steve Schorr. The voice on the "Banner Lines" Open and Close belongs to WDAS Production Manager (at that time) Larry Daley. The female voice on the Station ID belongs to , The Gospel Queen, Louise Williams who was, at that time, married to WDAS Program Director Jimmy Bishop. She did an 8 hour gospel show on Sunday mornings. Louise has served in the Pennsylvania Legislature since 1988.
Listen to Georgie Woods on December 10, 1970

From the official archives of the Broadcast Pioneers of Philadelphia
Photo & aircheck originally donated by Broadcast Pioneers member Gerry Wilkinson
© 2008, Broadcast Pioneers of Philadelphia
All Rights Reserved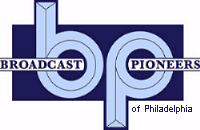 The e-mail address of the Broadcast Pioneers of Philadelphia is pioneers@broadcastpioneers.com