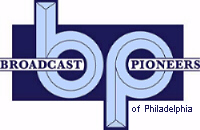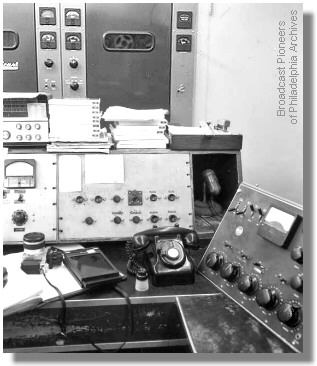 WPEN (AM) Transmitter
1971
The WPEN (AM) transmitter site off of City Line Avenue in Philadelphia. The RCA 5 kw transmitter is in the background. On the panel in the foreground are the switches for pattern change and selecting either the RCA main or the Westinghouse standby transmitter. The little RCA console fed the WPEN-FM transmitter, which was at 18th and Walnut Streets. The FM programming, when separate from AM, originated at the AM transmitter site. The telephone system used large dry cells and hand-cranked generators.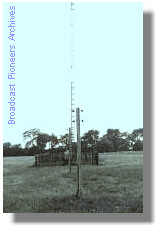 a WPEN (AM) Tower
1971
The original 3-tower array was built in the late 1930s in an wooded area on the far-western edge of Philadelphia County. Later, land was sold off to a developer, and homes were built right up to the ground system of the station. A road was cut between the center and east tower. The original towers were self-supporting, but the center tower was replaced in 1954 after hurricaine Hazel bought it down. The outer towers had guy wires added, although they were mostly to placate the neighbors. The new center tower was a lightweight guyed tower. All the towers were fed with open-wire transmission line, which ran on wooden poles. It was a four-wire, balanced line.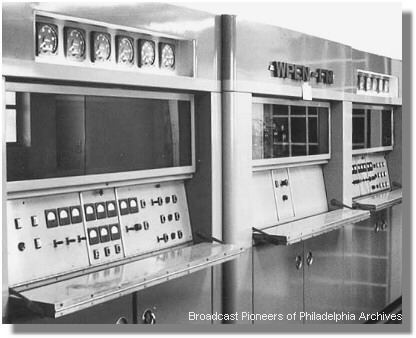 WPEN-FM Transmitter
1971
This Westinghouse 20kw FM transmitter was the standby at the time of this photo.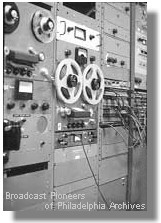 WPEN Racks
1973
This view of the racks in WPEN Master Control Room shows two Ampex 350-series tape machines, a CBS Audimax processor, and lots of patch panels.
WPEN Newsroom
1972
This small studio off of Master was used for hourly newscasts. Earlier, all the actualities were on reel tape and played by the engineer in Master. In this photo, cart machines had been added to the studio. The mic is an E-V 635A.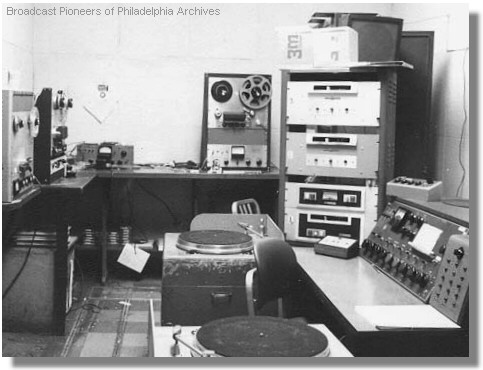 WPEN Production Studio
1970
Studio F was used exlusively for production. The RCA console was a replacement for a worn-out RCA 76-series console that matched the switcher console to its right. The turntables are Fairchild. An Ampex 350 is in the back, with a Scully 280 tape machine to the left. The Scully was the first solid-state piece of equipment installed at the station. Next to the Scully is a Crown tape machine that took 14-inch reels and was used to record the WPEN-FM music at 3.75 ips. The counter in the back (with the test set) was originally dedicated to a disc lathe.
From the official archives of the Broadcast Pioneers of Philadelphia
Photos and descriptions originally donated by Doug Fearn
All Rights Reserved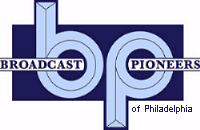 The e-mail address of the Broadcast Pioneers of Philadelphia is pioneers@broadcastpioneers.com