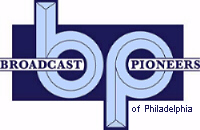 The WRCP Country Good Guys
at the station's transmitter site in Roxoborough
1969

Dating from 1969, here's a picture of the jocks at Philadelphia's Country Station, WRCP. (Left to right) Broadcast Pioneers member Bob Backman (Bob Steele), standing next to him is the station's Program Director Don Paul Pirwitz (Don Paul), directly above him is Nick Reynolds, then Broadcast Pioneers member Jerry Klein, Jack Gillen and Shelly Davis.

Robert Rosenow, also known as Bob Rose e-mailed us the identification of Jack Gillen. Rosenow writes: It is Jack Gillen. I worked with him at WRCP circa 1972 until sometime in 1975 when he was canned (a new PD... fired a jock a day for five days). I was one of very few who survived the onslaught. This same PD had the Chief Engineer install a 200 Watt light bulb above the broadcast console in the air studio and would sit in his office and push a button to make it flash while a jock was on the air doing something he didn't particularly like. ...Jack Gillen was particularly unnerved by this kind of Stalinesque intimidation technique. It caused him, as it would cause almost anybody, to lose concentration and make even more mistakes. This PD inspired the devotion of his air talent to the extent that there was a fair contingent hoping to see him boiled in oil before the next Christmas party.

From the official archives of the Broadcast Pioneers of Philadelphia
Photo courtesy of the WRTI Old Gang (Alumni) Website & Broadcast Pioneers member Jerry Klein
© 2006, All Rights Reserved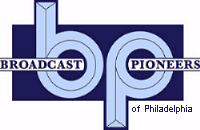 The e-mail address of the Broadcast Pioneers of Philadelphia is pioneers@broadcastpioneers.com