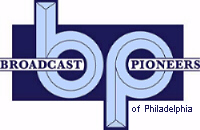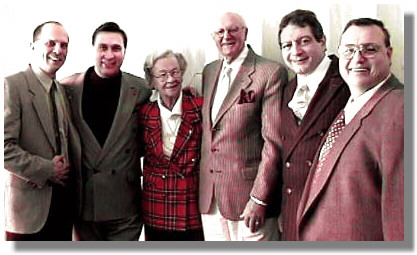 (Left to right) Dave Michaels, Ron Joseph, Patricia and W. Carter Merbreier, Johnny Lerro & Bill Marshall
Broadcast Pioneers of Philadelphia luncheon
Wednesday, March 19, 2003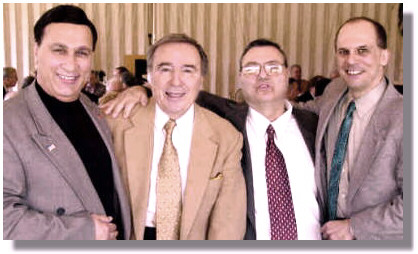 (Left to right) Ron Joseph, Pat Delsi, Bill Marshall & Bill Marshall
Broadcast Pioneers of Philadelphia luncheon
Wednesday, March 19, 2003

On Wednesday, March 19, 2003, four of the WVLT, Cruisin' 92.1 staff lunched at the Broadcast Pioneers meeting at the Bala Golf Club in the Wynnefield section of Philadelphia. The organization is made up of about 300 area broadcasters, including WVLT personnel. While there, the Cruisin' 92.1 guys chatted with W. Carter & Patricia Merbreier.

The Merbreiers are better known to the general public as Captain and Mrs. Noah. For over a quarter of a century, they hosted a national television show called "Captain Noah's Magical Ark." It was one of the most beloved children's shows in Philadelphia TV history. Everyone pictured on this page are members of the Broadcast Pioneers of Philadelphia.

By the way, another connection between WVLT, Cruisin' 92.1 and the Broadcast Pioneers of Philadelphia is that one of our board members, Gerry Wilkinson, consults for the radio station. In 2006, he became president of the organization and still consults for WVLT.

From the official archives of the Broadcast Pioneers of Philadelphia
Top photo is an official Broadcast Pioneers picture
Bottom photo, courtesy of Mel Taylor of Taylor-Made Multimedia
© 2006, All Rights Reserved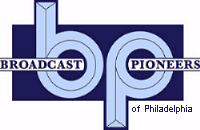 The e-mail address of the Broadcast Pioneers of Philadelphia is pioneers@broadcastpioneers.com