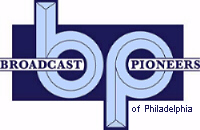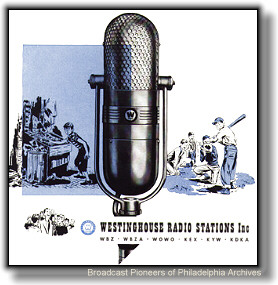 Here's an early Saturday evening newscast on KYW Radio, broadcast over both AM & FM. Remember that there was a KYW-FM at that time. The clip dates from Saturday, January 5, 1952. The announcer has not yet been unidentified. Can anyone help? E-mail us.
Gene Hanlon, a visitor to our website e-mailed:
The unknown announcer form the clip from 1952, KYW sounds to be Hugh Walton. I have several of his old broadcasts from the late 30's with Jan Savitt and the Top Hatters which was the house band at KYW at that time until he went to NY around 1939....
The next program after this newscast was the latest sports with KYW Radio's Jim Rodgers. Listen to it here!

From the official archives of the Broadcast Pioneers of Philadelphia
Graphic originally donated by Broadcast Pioneers historian Gerry Wilkinson
Clip used with the permission and authority of KYW Newsradio
Audio originally donated by Broadcast Pioneers member Mike Muderick
© 2009, Broadcast Pioneers of Philadelphia
All Rights Reserved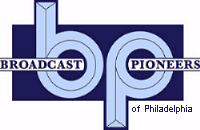 The e-mail address of the Broadcast Pioneers of Philadelphia is pioneers@broadcastpioneers.com