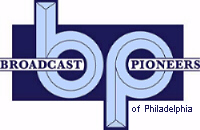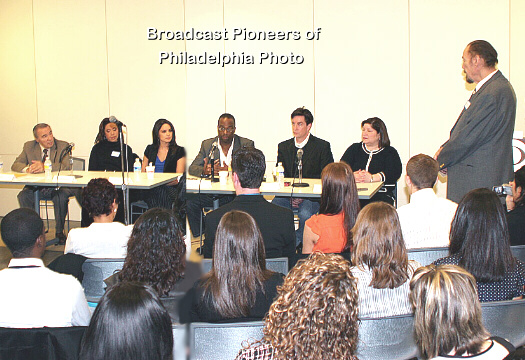 Our Panel
2009 Symposium
Saturday, October 24, 2009
Our 8th Annual Broadcast Symposium
on Saturday, October 24, 2009 at CBS 3/the CW Philly 57
This was the event that college students waited for all year! It was time for our annual Broadcast Pioneers Symposium. Area college students saw first hand a major market television station and listened to advice from their staff. This year, our 8th annual event was held at the studios of CBS 3/The CW Philly 57. The date was Saturday morning, October 24, 2009.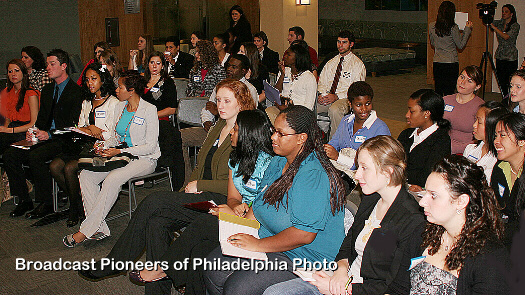 Our panelists were:
Cesar Aldama, Assistant News Director for CBS 3 television & the CW Philly 57
Nicole Brewer, Digital Journalist/local website reporter, CBS 3/The CW Philly 57
Natasha Brown, the Morning News Anchor, on CBS 3/The CW Philly 57
Joanne Calabria, VP of Public Affairs for the CBS Television Stations Group
Pat Delsi, owned WSSJ Radio/President of the Philadelphia Press Association
Jim Donovan, Award-winning consumer reporter, CBS 3 & the CW Philly 57
Our moderator was the Chairman of the Board of the Broadcast Pioneers, Bill "Wee Willie" Webber, who has had a career in Philadelphia broadcasting for over a half century.
COMPLETE AUDIO!
The Real Audio version is divided into three parts for quicker loading. However, it will go from segment to segment automatically at the proper time, once the audio is started. The Windows Media version is also divided into three parts. However, you will need to start each segment manually. In our opinion, the Real Audio is of slightly higher quality.
Listen to Part One with Windows Media!
Listen to Part Two with Windows Media!
Listen to Part Three with Windows Media!

From the official archives of the Broadcast Pioneers of Philadelphia
Photos originally donated by Bob Kravitz
© 2009, Broadcast Pioneers of Philadelphia
All Rights Reserved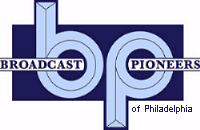 The e-mail address of the Broadcast Pioneers of Philadelphia is pioneers@broadcastpioneers.com