He was our friend. Many of us knew him personally. We loved him and now, we miss him. However, Captain Noah will live on in the memories of his friends and his millions of viewers.
On Wednesday, October 19th, 2016, we shared stories and lots of memories about the rascally ol' Captain.
Captain Merbreier once said that he can't really decide if he was Carter Merbreier or Captain Noah. The answer is simple. He was both. Not sure, you can separate them. Why would you want to?
Our MC for the afternoon was member Marc Howard, who was an anchor for many years at the same station as Carter Merbreier, WPVI.
Our speakers were, in alphabetical order:
Ed Cunningham, producer of WHYY-TV's "Philly's Favorite Kid Shows Hosts"
Bobby Kravitz, well-known Channel 6 camera operator and photojournalist
Linda Munich, former WPVI-TV, 6abc Vice-President of Public Affairs
Dave Roberts, former weathercaster on WPVI. He shared an office with Carter
Steve Sacks, former WPVTI-TV, 6abc camera operator and technician
Elaine Skypala, former Associate Producer of the Captain Noah Program
Plus, live on the phone from New York City, we had Art Moore. Art worked at Channel 6 for quite awhile in Production and is now VP of Programming for WABC-TV (new York) and producer of "Live with Kelly," the Kelly Ripa Show.
It all took place at the beautiful and historic Bala Golf Club, 2200 Belmont Avenue (across the street from the state police) in the Wynnefield section of Philadelphia. Only minutes away from Channels 6, 10 and 17 and the radio stations in Bala Cynwyd.
(Video courtesy of Broadcast Pioneers VP Brad Seecof and Metramedia Broadcasting and Studios)
Here's some photos taken by Broadcast Pioneers Board Member Bob Kravitz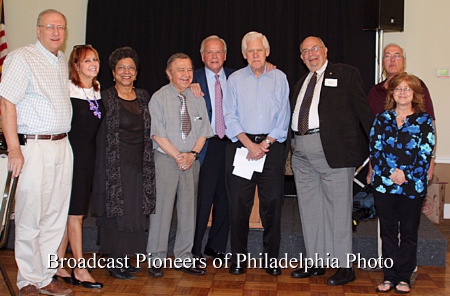 (Left to right) Bob Feldman, Elaine Skypala, Linda Munich, Diego Castellanos, Dave Roberts,
Marc Howard, Steve Sacks, John Caracciolo and Sheree Goldflies
Broadcast Pioneers Luncheon
Bala Golf Club, Philadelphia
Wednesday, October 19, 2016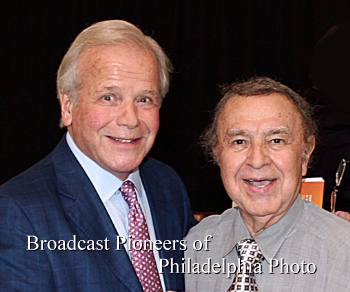 Members Dave Roberts and Diego Castellanos
Broadcast Pioneers Luncheon
Bala Golf Club, Philadelphia
Wednesday, October 19, 2016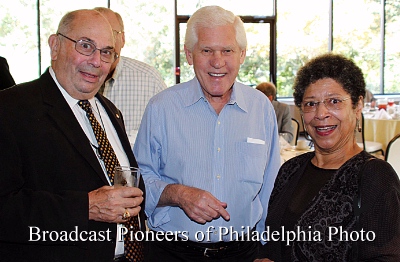 (Left to right) Members Steve Sacks, Marc Howard and Linda Munich
Broadcast Pioneers Luncheon
Bala Golf Club, Philadelphia
Wednesday, October 19, 2016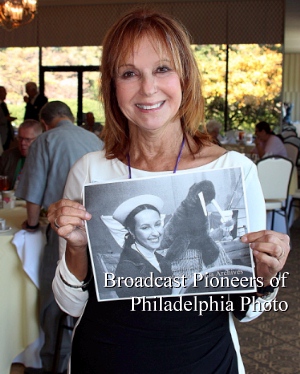 Elaine Skypala holding a photo of her on Captain Noah's TV Show
Broadcast Pioneers Luncheon
Bala Golf Club, Philadelphia
Wednesday, October 19, 2016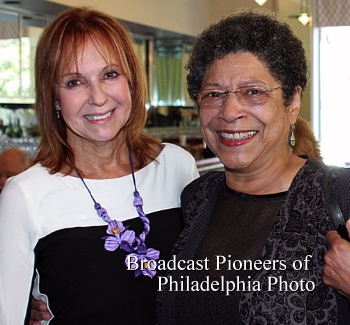 Members Elaine Skypala and Linda Munich
Broadcast Pioneers Luncheon
Bala Golf Club, Philadelphia
Wednesday, October 19, 2016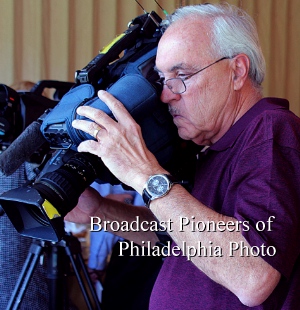 WPVI Cameraman John Caracciolo
Broadcast Pioneers Luncheon
Bala Golf Club, Philadelphia
Wednesday, October 19, 2016