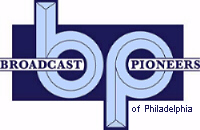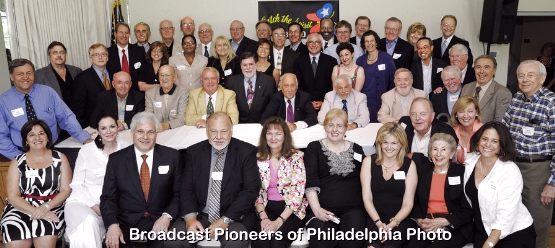 Former and current KYW Newsradio personnel
Broadcast Pioneers of Philadelphia Luncheon
Wednesday, June 16, 2010
In June of 2010, we celebrated 45 years of KYW Newsradio (even though we are a few months early). During mid-June of 1965, WRCV Radio returned to Philadelphia and was re-named KYW. The legendary radio station had returned to Philadelphia and within months became the city's all news - all the time radio station.
There were stories by the ton at this fabulous luncheon and KYW Newsradio reunion. It all took place on Wednesday, June 16, 2010 at the beautiful Bala Golf Club, 2200 Belmont Avenue in Philadelphia! Just minutes away from Channels 6, 10 and 17 plus the radio stations in Bala Cynwyd.
Our moderator was Broadcast Pioneers President-Elect Jerry Klein who at one time worked at KYW Newsradio as an anchor, editor and reporter.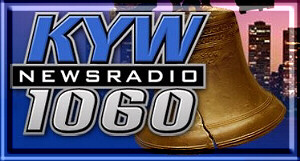 On the panel we had:
Harry Donahue, the current morning KYW Newsradio anchor
Bud Galow, one of the best loved former techs at KYW Newsradio
Jay Lloyd, a KYW Newsradio bureau chief for a third of a century
Richard Maloney, a KYW Newsradio reporter for 20 years
Roy Shapiro, formerly the General Manager of KYW Radio
Fred Walters, former KYW Newsradio reporter, editor and executive
Making introductory remarks was Steve Butler, Director of Programming for KYW Newsradio and live on the telephone was Steve Porter, the station's very first all news anchor.
Plus totally unrelated to KYW Newsradio, Butch Patrick was there for lunch. We brought him to the micophone to say a few words. You may know Butch better as Eddie Munster on the 60s hit TV series, "The Munsters."
Plus, Board member W. Carter Merbreier, otherwise known to the world as Captain Noah offered a prayer for our late Chairman of the Board, Bill Webber.
Some of the 150 people attending our KYW Newsradio Celebration & Reunion!
Broadcast Pioneers of Philadelphia Luncheon
Wednesday, June 16, 2010
COMPLETE AUDIO!
| | | |
| --- | --- | --- |
| Captain Noah | | |
| Dorie Lenz (officer vote) | | |
| Butch Patrick of the Munsters | | |
| Panel Discussion | | |
COMPLETE PHOTOS!
229 Photos!
These copyrighted pictures are protected under US Copyright.
Any usage without the express, written permission of the Broadcast
Pioneers of Philadelphia is strictly prohibited!
Usage does NOT fall under "Fair Use" of copyright laws!
COMPLETE VIDEO!
Captain Noah
Butch Patrick
Panel Discussion

From the official archives of the Broadcast Pioneers of Philadelphia
Photos taken by Joel Schwartz ans are copyrighted by Brodcast Pioneers of Philadelphia
Audio orginally donated by Broadcast Pioneers members Dave Michaels & Bill Gellhaus
Video courtesy of MetraMedia Studios and Broadcast Pioneers member Brad Seecof
© 2010, Broadcast Pioneers of Philadelphia
All Rights Reserved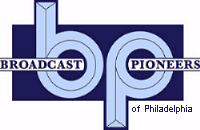 The e-mail address of the Broadcast Pioneers of Philadelphia is pioneers@broadcastpioneers.com