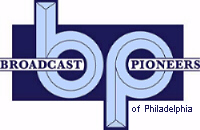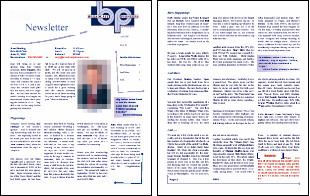 ARCHIVED NEWSLETTERS!
For decades, the Broadcast Pioneers of Philadelphia has had a monthly newsletter. For the last several years, we have been sharing these newsletters with you. Our current newsletter is available one month after publication on our website. Members can access the current newsletter without any delay. We are now offering you archived versions of these newsletters.
You may need the Adobe Acrobat Reader to view certain issues of our newsletter. Most computers today come with this feature installed at the factory. However, should you not have it installed on your computer, you can download a free version of the Adobe Acrobat Reader here.
Issues available for online viewing wherever there is a blue hyperlink. We now have over 250 newsletters online. If you have an issue of one of our newsletter, not online, please e-mail us at: pioneers@broadcastpioneers.com or call us at (856) 365-5600. We would like to add additional issues in the future, but we need your help to find them.
2018
2017
2016
2015
2014
2013
2012
2011
2010
2009
2008

From the official archives of the Broadcast Pioneers of Philadelphia
© 2018, Broadcast Pioneers of Philadelphia
All Rights Reserved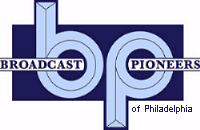 The e-mail address of the Broadcast Pioneers of Philadelphia is pioneers@broadcastpioneers.com